FUJITSU AIR CONDITIONING RANGE

Fujitsu General Australia strives to consistently provide high quality, energy efficient, reliable products accompanied by superior customer service. To be 'Australia's Favourite Air®' means to be the best air conditioning company to deal with in Australia, not just a leading air conditioning brand.
Whether you need a solution for a small bedroom or large living space, our combination of technology, insight and design will provide the most effective and efficient air conditioning solution for you.

The most popular type of air conditioning unit
Efficiently cools or heats a single room
Stylishly designed to be installed on a wall
Numerous features increase energy efficiency, making more affordable to condition your room

One outdoor unit can be connected to a wide variety of indoor units, including wall mounted, consoles, cassette and ducted units
Each room can be individually controlled, allowing you to set different temperatures in each room, helping save running costs by heating or cooling rooms as required
System settings allow you to save energy, helping reduce power costs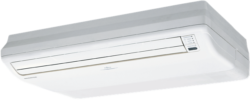 Can be installed on the floor or under the ceiling
Floor models provide convenient access closer to the floor
The under ceiling console is installed directly under the ceiling in your room
Dual console models can be installed either on the floor or under the ceiling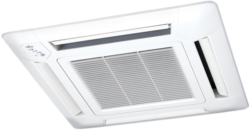 The cassette units are extremely discreet with only the grille showing in the ceiling
Air can be delivered in up to four directions, giving the room an even temperature distribution
A highly efficient fan design, its wide airflow distribution ensures even temperature distribution
Weekly timer allows you to plan your usage, helping you save on your power bills
Cassette units are easy to clean and maintain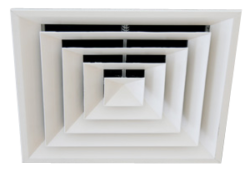 You can control multiple rooms, or the entire house, using just one system
Exceptionally discreet, the system is concealed in your ceiling, offering quiet operation and seamless integration into your home's décor
Can be operated from an easy to use LCD control
Multiple features such as DC fan motors, DC rotary compressors, zone control and programmable systems deliver high energy efficiency.